Your bridge to success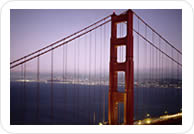 APPLY NOW »
Always wanted to own your own truck? This career path features terrific lease purchase opportunity from day one with no money down. Low monthly payments for 36 months and you own the truck and receive the Title. All trucks come with worry free all inclusive maintenance plan and pass thorough inspection. Add on an excellent pay package and fuel surcharge and you have all the components to satisfy your goal of ownership!
2014, 2015 Freightliner Cascadia Trucks 449 weekly. If you later decide to come off the road and opt out of the lease no problem. Just give us notice and return the truck without damage.
70% of load on excellent paying freight plus 100% fuel surcharge passed on. No force dispatch, no touch and mostly drop and hook freight, longest average length of haul in the industry
Earn much more money than a company driver, and enjoy significant tax deductions lowering your taxable income saving you money. Freedom to choose your loads and you end up owning your very own truck!